CertainTeed High Performance Vinyl Windows
Authorized Dealer of CertainTeed High Performance Vinyl Windows. . .
Were pioneered in 1979 — no one in the country has been in the vinyl window business longer.
Are the first choice of remodeling contractors and are the leading vinyl window for new construction.
Are offered with exclusive Thermaflect® Low "E" glass that has the best U- and R-values of any double-glazed system available today — keeps homes cooler in summer, warmer in winter, and blocks 84% of UV rays.
Are supplied by a network of local distributors/dealers to assure fast delivery, responsive service, and reliable support.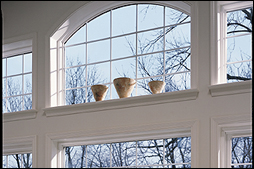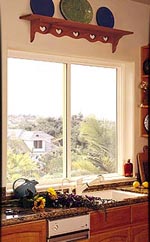 Somerton II™ windows are an advanced design that brings more features than ever to a proven, cost-competitive product..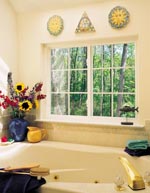 New Castle II™ Slider windows are the perfect style choice for ventilation and wide viewing areas when space is at a premium.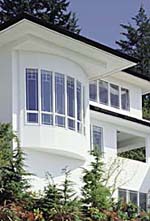 Insulate™ Series and Insulate™ Slimline Series windows are available in an array of custom-built styles for the new construction and replacement markets.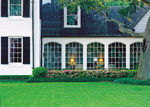 With custom-made Bryn Mawr II™ windows, you can have all the thermal-efficiency and low-maintenance advantages of new windows, but keep the traditional look of your home unchanged.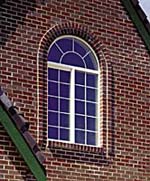 Insulate™ Series offers combinations to fit your needs without compromising style and curb appeal like this half round over a slider.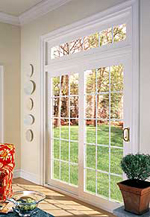 New Castle XT™ sliding patio doors, like this 2-panel French rail style siding door with transom, can withstand a lifetime of exposure — even to salt air — without corroding, peeling, chipping, or fading.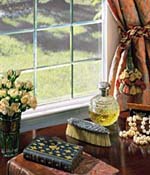 PrismGrid™ is offered in a range of patterns to let you brighten your home your way. Because the pattern is inside the double-pane unit, there is no additional work in cleaning unlike traditional beveled glass.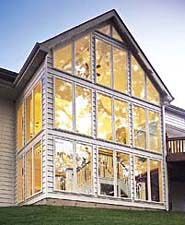 Architectural Shapes™ geometric windows from CertinTeed allow builders to add architectural interest to a home —at about half the cost of wood windows.
Casement style windows can bring the maximum amount of light and air to out-of-the-way places.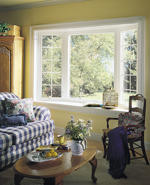 Bay windows add architectural interest to the outside of your home as well as plenty of light and real spaciousness to the inside.